The growth of e-commerce provides an excellent opportunity for businesses to gain free advertising through the use of branded shipping boxes since the publicity banner on the box is visible all along the shipping route.
In the third quarter of 2018, the U.S. Census Bureau found that retail e-commerce sales achieved a year-over-year increase of 14.3%, while total retail sales increased only 4.9%. From 2009 to 2018, the e-commerce portion of retail sales increased from 4% to 9.1%.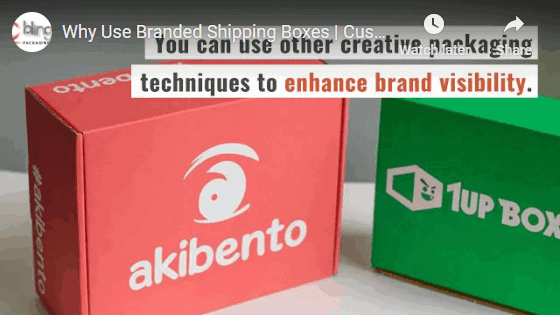 In this post, we explore some of the best ways e-commerce platforms are using branded packaging to their advantage, as this technique allows them to provide a unique customer experience from the time they order the product to when they unwrap it in their home or business.
Why Customize Your Shipping Boxes? The Importance of Branding
Colorful packaging catches customers' attention in stores and helps them differentiate between brands. Similarly, people notice branded shipping boxes when they arrive at their doorstep.
Because shipping boxes travel a long way from the vendor to the customer, a wide range of individuals see the product between when it leaves the distribution center and when it arrives at your customer's doorstep. Therefore, postal workers and passers-by alike notice when a neighbor gets a unique package in the mail. Therefore, by imprinting packaging with recognizable artwork and lettering, you can enhance your brand identity. Otherwise, that box could be from just anyone.
Choosing the Best Shipping Box: Material and Personalization Tips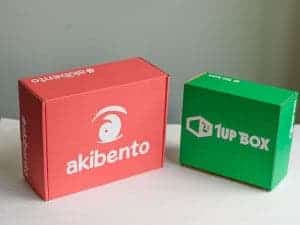 Corrugated boxes are ideal for safe shipping due to their enhanced strength and durability over regular cardboard boxes. However, plain corrugated boxes can have an unfinished look, so printing logos and other branding information will improve their aesthetic appeal.
You can print on corrugated cardboard using either direct printing or litho printing depending on your budget and product:
Direct printing is inexpensive, quick, and well suited for printing simple designs.
Litho printing is more expensive as it uses lamination to achieve a vivid, photo-like image. This technique suits high-end products for which you can pass the extra costs onto consumers.
You can use other creative packaging techniques to enhance brand visibility. For example, simple logo stickers on the box provide inexpensive advertising. Using inner packaging with an artistic appeal gives the customer a unique unboxing experience that can improve brand loyalty. Other fun ways to personalize your inner packaging include:
Tie-on tags
Wraps
Tissue paper with brand emblems and taglines
Protect Your Products for Shipping
It goes without saying that proper packaging is of paramount importance to safely delivering products on time. Many shippers elect to use one of several varieties of foam to provide additional insulation for the products within the packaging. Some types of foam include:
Protection foam: This type of foam can be made from nearly every type of foam, including polyethylene, polyurethane, cross-link, and EPS. This foam is highly customizable, with the ability to be cut and molded in any size, shape, or configuration—including decorations—and protects products from impact, vibration, and other hazards.
Die-cut foam: Like protection foam, this type of foam can be specially shaped to meet a variety of needs, and it can be assembled from any substance that foam is made of. However, some die-cut foam also consists of velvets and other more high-end material to enhance your product's aesthetic.
Custom foam: You can also further customize foam to match the needs of even the most fragile or irregularly shaped products. Some popular varieties of custom foam include foam end caps, foam cushions, or multi-piece foam inserts.
When you work with the many varieties and subvarieties of packaging foam, you can rest assured that your products will arrive to their locations in one piece.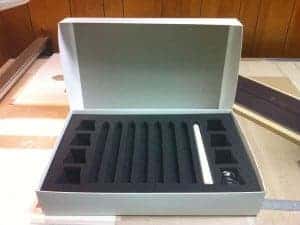 Spice Up Your Shipping with Bling Bling Packaging
Bling Bling Packaging offers a wide variety of custom packaging solutions that will enhance your products' appeal and keep your customers coming back for more.
Contact us or Request a Quote today if you would like to learn more about how we can tailor your next successful outcome.