Custom Chipboard Boxes for Retail Packaging
Marketing your product involves many critical decisions. Every choice, from product development through marketing strategies, must be carefully evaluated. Decisions concerning the packaging and presentation of your product will ultimately be critical to its success. Custom chipboard boxes offer a low-cost, attention-grabbing packaging option that can help drive sales of your product.

Eye-catching custom packaging can often be the deciding factor between a customer buying your product or passing it by on retail shelves. Once you've chosen the design for your packaging, you need someone who can bring it to life, quickly and cost-effectively. Bling Bling Packaging will deliver the high-quality, low-cost custom chipboard boxes your products need.
See our Retail Box Guide to learn how to select the best packaging for your product.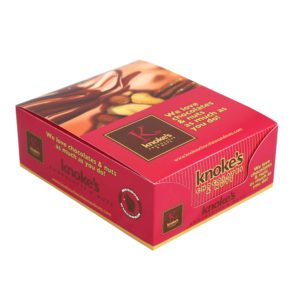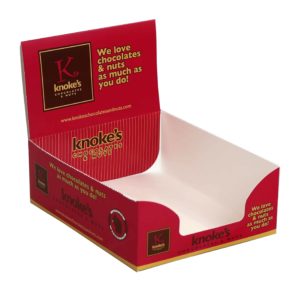 ---
Chipboard Boxes
Chipboard is a rigid pressed paperboard product manufactured from a mix of hot water, recycled paper, and glue. The glue is applied using pressure, heat, and water to fragments and layers of recycled paper, with the final mixture then pressed into various thicknesses. Chipboard features a smooth, clean, rigid finish that is suitable for printing, making custom chipboard boxes ideal for gift and product boxes.
Custom chipboard boxes are typically more affordable than comparable corrugated cardboard boxes. Not only are chipboard boxes less expensive to manufacture, but they also weigh less and take up less space. While both of these materials have a place in your store, it's important to know when each material works best during shipping, endpoint packaging, and creating retail displays.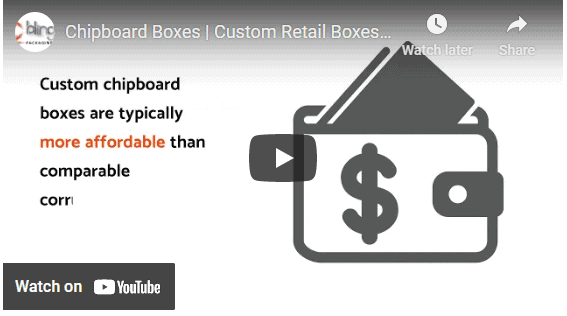 Custom chipboard boxes offer a unique and effective direct packaging solution for many industries. While the potential use cases for these type of boxes are potentially limitless, here are some common examples of
industries and products
that rely on chipboard boxes:
Healthcare and pharmaceutical (pain relievers, toothpaste, cold medicine, tissue)
Food (cereal, pasta, chips, crackers, cookies)
Fashion (shoe boxes)
Office supplies (business cards, stationary)
Custom Chipboard Boxes
Custom chipboard boxes can give your product a distinct look to help it stand out on the shelf. Lightweight custom chipboard boxes are ideal for small or breakable items. Chipboard boxes offer the versatility to safeguard many different types of items from damage while remaining versatile enough to incorporate artistic designs and branding.
. Our Custom Design & Printing Capabilities
Custom chipboard boxes from Bling Bling Packaging are the most economical option for merchandising your products. Your custom chipboard boxes can be printed with up to six colors on SBS or CCNB paper in standard thicknesses from 10-point to 24-point. We can provide custom AQ, satin, or UV coatings as needed, and we offer custom silver- or gold-foil stamping and custom embossing to give your boxes a truly unique look.
If you need design assistance or are looking to update your existing designs, Bling Bling Packaging has both structural design and graphic design teams available in-house to help you create the perfect chipboard boxes for your products. We can also help you optimize your designs to lower costs and/or shorten production times.
Additional custom design options are available. Contact us to discuss your custom packaging requirements.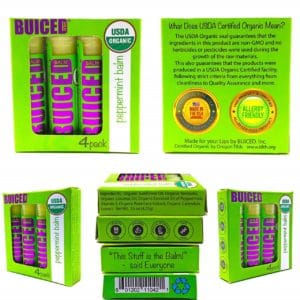 Custom Printed Boxes with Industry-Best Turnaround Times
At Bling Bling Packaging, we take pride in our ability to deliver custom chipboard boxes in industry-leading turnaround times without compromising quality. Following final art and design approval, we can produce your custom boxes in two weeks or less.
That combination of speed and quality carries over into every aspect of our customer service. We provide custom quotes within 48 hours of receiving all pertinent information for your project. You'll never find yourself waiting on us—we believe that good communication and timely responses to customer inquiries help get things done faster and done better.
---
Contact Us for the Custom Chipboard Boxes You Need
The packaging of your product can be just as influential to consumer buying decisions as the product itself. Custom chipboard boxes from Bling Bling Packaging provide you with the packaging you need to draw attention to your product.
We've built our reputation on top quality products, fast turnarounds, and unparalleled customer service. Contact Bling Bling Packaging today for custom printed chipboard boxes for your products.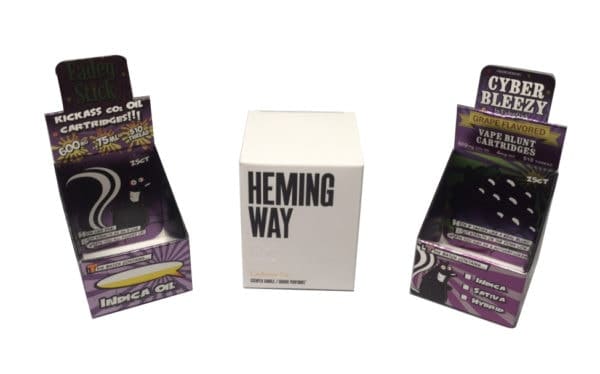 ---