Subscription Box Packaging

Make your brand stand out with custom subscription boxes from Bling Bling Packaging. A good subscription box must appeal to your end customer aesthetically without sacrificing functionality. Considerations such as size, weight, and type of product all help to determine the best packaging type for your subscription products.
Custom Subscription Box Styles
Using the right custom subscription box style is essential to running to a successful subscription service. A subscription service is all about the customer experience, so the packaging should be treated as a part of the product. While the packaging must be sturdy enough to protect the product through shipping and handling, the design and feel of the box are just as essential as what's inside of it. If the packaging fails to protect the product inside or the box itself seems cheap, that will reflect negatively on your brand and your product.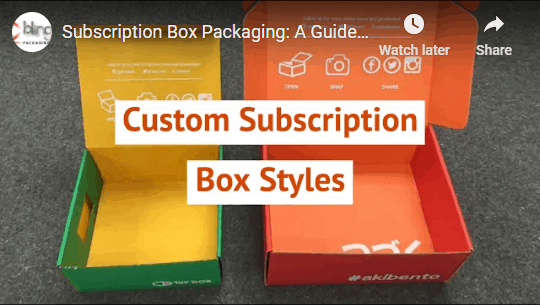 At Bling Bling Packaging, we work with you to determine the best box style to meet your design and product shipping needs. 
Some of our options include:

The lightweight paperboard used for folding cartons and chipboard boxes is ideal for product packaging. Chipboard boxes are more affordable than corrugated boxes and take up less storage space in the warehouse. Custom chipboard boxes offer a simple, affordable, and fully customizable solution for many subscription service needs.
These custom box styles are popular with beauty, healthcare, and food products because they offer a smooth, clear printing surface for designs and branding. Many subscription services use chipboard packaging within a sturdier corrugated box or shipping box to organize and display multiple types of products.

Bling Bling Packaging's custom corrugated cardboard boxes are an economical solution for almost any product. We provide direct and lithographic printing options to add logos and designs to custom subscription boxes. We also offer multiple coating options to provide smooth, glossy finishes.
Corrugated boxes are made with fluted recycled material between a top and bottom liner board. This fluted material allows the custom boxes to support more weight and add a cushioning for the shipped products. Custom corrugated subscription box packaging is lightweight, yet durable enough to withstand the rigors of the shipping process.

Heavy-duty shipping cartons offer cost-efficient protection for your products. Custom subscription shipping boxes can be created in virtually any size you and provide a carrying capacity of up to 350 pounds, with either single-, double-, triple-, or quadruple-wall cartons. Our shipping boxes may be fully customized with die-cut corrugated inserts to stabilize products, foam inserts to absorb shocks or vibrations, printed designs and lettering in multiple colors, and specialized coatings.
---
Make Your Boxes Stand Out
Designing a subscription box that stands out provides advertising throughout the entire shipping process and makes a positive first impression when it arrives at the end customer's door. Enhancing subscription box packaging with consistent artwork and lettering will help your subscription service to establish and recognizable brand identity.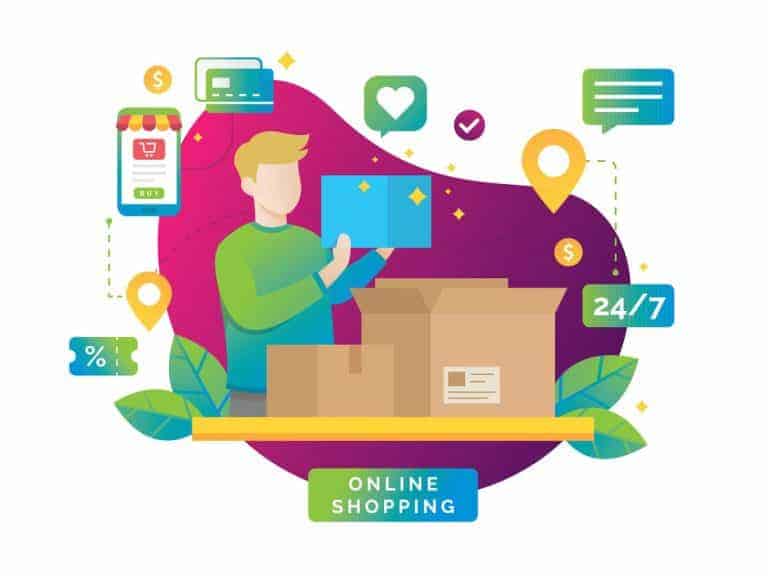 Unboxing videos have become increasingly popular on social media. Subscribers often head to social media to unbox their subscriptions for their followers, so packaging that stands out and is easily identifiable will help to further promote your brand during this customer-provided free advertising. Incorporating unique packaging elements for each month can help to build anticipation among existing subscribers, as well as attract new ones.
Our Box Customization Capabilities
At Bling Bling Packaging, we understand that proper subscription packaging is crucial for increasing brand awareness and ensuring the safe delivery of your products. We can support your subscription service with an optimized packaging solution that protects your products and pleases your customers. Here are some of our capabilities:
Printing. We can print complex designs, logos, and lettering on any box using up to six colors.
Coatings. Bling Bling Packaging offers AQ, UV, and satin coatings to provide the glossy look and feel that your packaging demands.
Materials. We provide chipboard , corrugated cardboard, and heavy duty cardboard packaging solutions to ensure that your product is well-protected while remaining aesthetically appealing.
Inserts. Our team can create custom corrugated inserts and die-cut foam inserts to protect your products inside the packaging during shipping and handling.
Stamping/embossing. With our custom stamping and embossing equipment, we can help you add a high-end look to your subscription product packaging.
About Bling Bling Packaging

At Bling Bling Packaging, we specialize in helping retailers and e-commerce businesses develop superior packaging solutions that promote brands and protect products. If you're ready to take your subscription box packaging to the next level, contact us to see how we can help.