Custom Corrugated Boxes

You've no doubt put a lot of time and effort into your products, making sure they look and perform just as they should. The packaging for those products may be the last piece of the puzzle, but it's still an important one—sometimes, the right packaging can make all the difference! Once you've decided on the design(s) for your custom packaging, you need someone who can turn those designs into the real thing.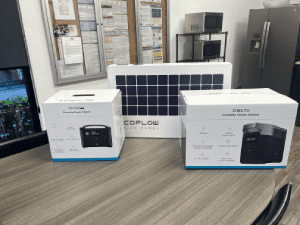 At Bling Bling Packaging, custom boxes, packaging, and displays are all we do. We specialize in custom corrugated cardboard boxes, so whether you need custom boxes for packaging, custom shipping boxes, or retail display purposes, we can deliver the perfect solution.
Contact Bling Bling Packaging for custom corrugated boxes for your application. Custom chipboard boxes are also available.
Custom Corrugated Cardboard Box Options
Our custom corrugated boxes are an easy and economical solution for packaging nearly any product. We can provide custom boxes in any size you need, with custom printing finishes, and more. Options for custom corrugated cardboard boxes include:
Box size
Box style
Corrugated material: B flute, C flute, E flute, or F flute
Material burst strength: 125 lb. to 500 lb.
Custom printing (see below)
Optional custom coatings: AQ, UV, or satin
Optional gold- or silver-foil stamping
Additional custom options available—contact us to discuss your custom packaging requirements
Custom Printed Corrugated Boxes
As needed, Bling Bling Packaging can print any logos, lettering, or other design you may need on your custom corrugated boxes. Two printing options are available:
Direct printing: Up to four colors can be printed directly on the corrugated material
Litho printing: Unlimited colors can be printed on litho stock, which is then mounted on the box
Design Assistance
If you need design assistance, or want to update the look of your current packaging, we have both structural design and graphic design teams in-house who can help you create the perfect custom corrugated boxes for your product(s). Our experts can also help you optimize your designs for reduced costs and/or faster production speeds.
Custom Corrugated Boxes in Industry-Leading Turnaround Times
We pride ourselves on our ability to deliver custom boxes in some of the industry's shortest turnaround times without compromising quality. After the final art and design are approved, we can produce your custom corrugated boxes in two weeks or less.
Speed and quality are key to all aspects of our customer service. We deliver custom quotes within 48 hours of receiving all the needed information for your project. You'll never find yourself waiting on us—we know that good communication and timely responses to customer inquiries help get things done better, faster.
Contact Us for the Custom Corrugated Cardboard Boxes You Need
At Bling Bling Packaging, we've built our reputation on premium quality products, quick turnaround times, and superior customer service. Contact us today for custom corrugated boxes for your products.
Other Custom Packaging Options
In addition to custom corrugated boxes, Bling Bling Packaging can also provide custom cartons , non-corrugated custom boxes , custom heavy duty cartons, custom foam inserts, and other custom options. Whatever your packaging, shipping, or display needs may be, we've got you covered!