Correctly packaging your skincare, health, and beauty products is essential for the success of your brand. Packaging is an effective marketing strategy that glamorizes your product to attract consumers' attention and enable easy identification. The ideal packaging solution also protects your product from damage that could happen during transportation, handling, and storage.
Bling Bling Packaging offers the solutions you need for custom cosmetic packaging services. Our experts will help you choose the best cosmetics packaging solutions that will draw more customers to your brand.
Make Your Cosmetic Packaging Box Stand Out

You need elegant and enticing packaging solutions to establish trust and loyalty in the minds of your consumers and boost your marketing efforts. 
Here are some tips to create a design that elevates your brand in the marketplace:
Custom font

: Leverage custom font to emphasize your brand's unique features and benefits. This is an effective way to catch your customers' attention and keep their focus on your products.

Combine purposeful colors

: Using a range of colors can help create unique packaging designs that attract the attention of buyers. Consider warm hues for summer collections and cooler tones of blue and green for the products meant to refresh the skin, such as sunblock and moisturizers.

Leverage distinct patterns and creative illustrations

: Distinct patterns and creative illustrations increase visual excitement. These elements will enhance the user experience and the design and look of the final product. 
Bling Bling Packaging provides custom retail packaging solutions designed to increase your brand recognition, achieve a superior level of control, provide the best protection for your product, and create packaging solutions that will stand out from other similar items on shelves and displays.
Custom Printed Cosmetic Boxes From Bling Bling Packaging
Bling Bling Packaging offers a variety of custom boxes for retail packaging. Our custom retail packaging solutions leverage several materials, including corrugated, chipboard, fiberboard, and clear acetate. All the materials are printed in up to six colors, including cyan/blue, magenta, yellow, black, orange, and green. We also provide finishes such as gold foil stamping, embossing, in-house silver, AQ, satin, or UV coatings.
Box Material Options
We also offer box material packaging options constructed from other chipboard and corrugated cardboard materials, including the following.
SBS and CCNB Papers
These paper types are available in standard thickness from 10pt to 24pt. You can choose from two of the most popular paper varieties of packaging prints:
SBS or Solid Bleached Sulfate:

SBS paper provides reliable moisture proofing for saturated prints and other liquids.

CCNB or Clay Coated News Back: the CCNB paper comes as a glossy printing material that can easily be shaped
Custom Packaging Styles and Shapes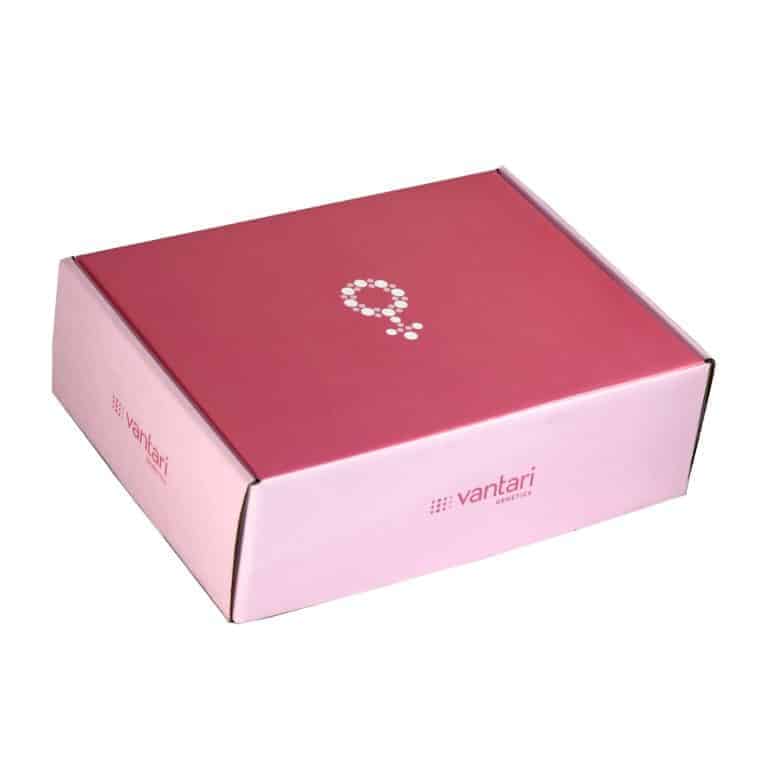 Bling Bling packaging produces several types of custom boxes for retail packaging. Our solutions are designed to suit an array of specific product and display requirements and budgetary needs. Some of our popular custom retail packaging solutions include:
Corrugated retail cartons: W

e offer all types of cuts out of "e" flute or "b" flute, and printing of up to 6 colors with a range of compacting options, including clear lamination, matte, soft-touch, AQ, UV.

Blister pack:

Depending on your specific retail packaging needs, we can create custom packing inserts, clamshell packages, or thermoform trays. We can also custom-make blister cards and header cards that increase your brand visibility.

Chipboard Folding cartons: Bling Bling Packaging offers a range of chipboard folding cartons packaging that include printing up to six different colors in line on CCNB or SBS paper from 10pt to 24p, UV coatings, satin, plus AQ. We also offer in-house embossing and foil stamping.
Chipboard and corrugated cardboard each come with unique properties and benefits that suit specific types of product packaging. The following are the main difference between the two options:
Chipboard: Chipboard is slurry of hot water and recycled paper which, when pressed, produces different thickness that creates a paperboard product with a clean, fine finish. It boasts a smooth surface and pressed edges, making it the perfect packaging material for gift boxes, product sleeves, and other boxes. Unlike corrugated cardboard, chipboard is less expensive to manufacture and ship.
Corrugated cardboard: Corrugated cardboard comes as a fluted recycled material that has been sandwiched between a top and bottom liner board. Although corrugated cardboard is lightweight, it can take in massive weight due to fluting. It is also more costly to manufacture and ship compared to chipboard. However, corrugated cardboard can be folded and cut into various shapes. They also facilitate extensive stacking without wearing out. Our corrugated cardboard materials are also ideal for every step of your supply chain processes. Bling Bling Packaging carries the following types of corrugated cardboard: 
B flute 

C flute  

E flute 

F flute
---
Contact Us for Your Health & Beauty Aids Packaging Needs
The ideal packaging solutions for your cosmetic products should be used as a reliable marketing tool that attracts new customers and retains established ones. That is why our experts strive to balance the need to create packaging solutions that draws in consumers while protecting the product from damage.  To learn more about how we'll take care of your packaging needs for your health and beauty products, contact us today to request a quote.
---