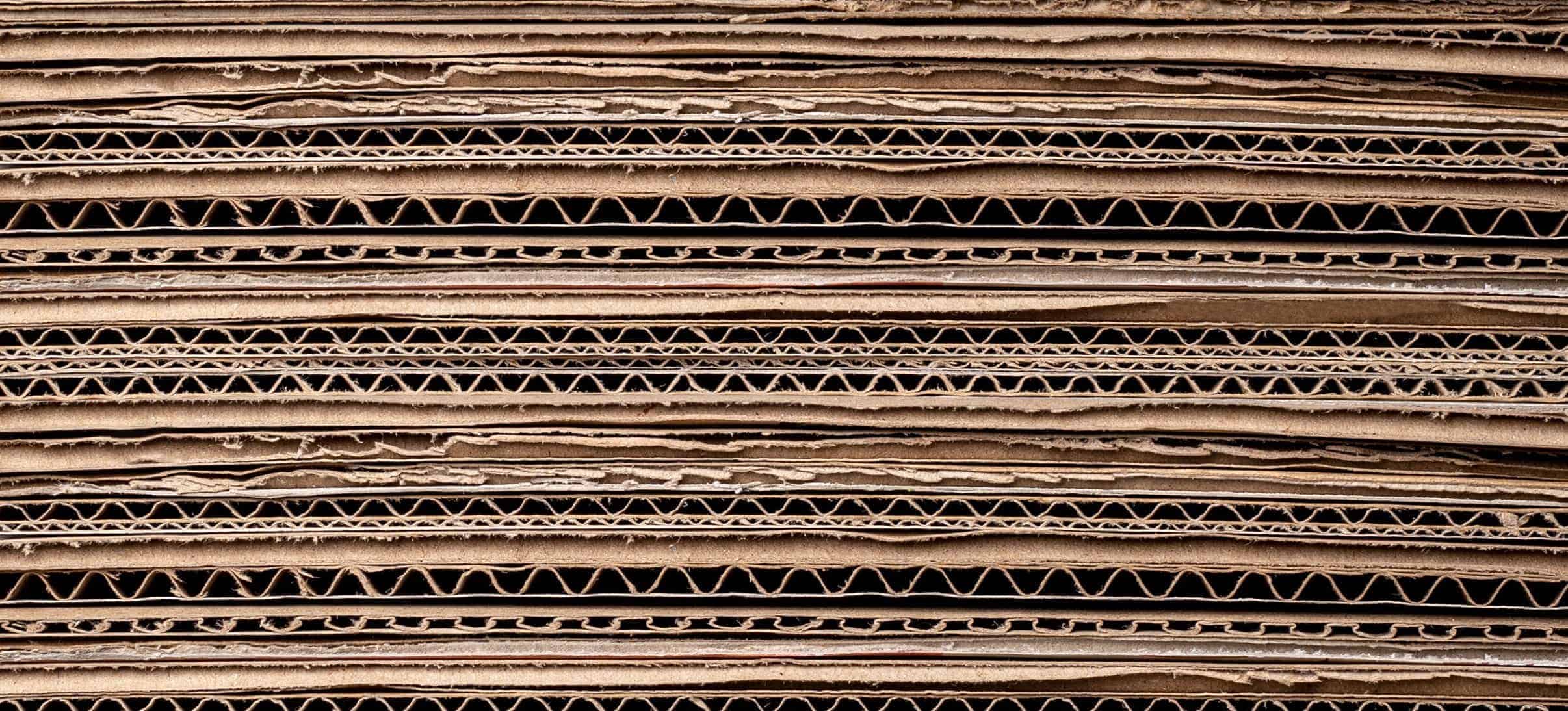 Chipboard and corrugated cardboard are common boxing and display case materials. Both materials can be shaped and finished with custom printing designs to attract the attention of customers and protect the products. Bling Bling Packaging specializes in custom boxes for packaging, shipping, and retail display.
Got questions? Contacts us today to discuss your custom packaging needs.
Chipboard vs. Corrugated Cardboard
While both of these materials have a place in your store, it's important to know when each material works best during shipping, endpoint packaging, and creating retail displays.
What Is Chipboard?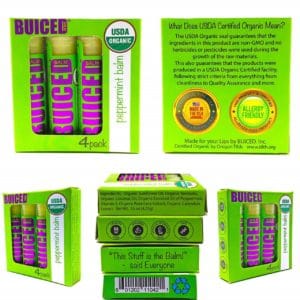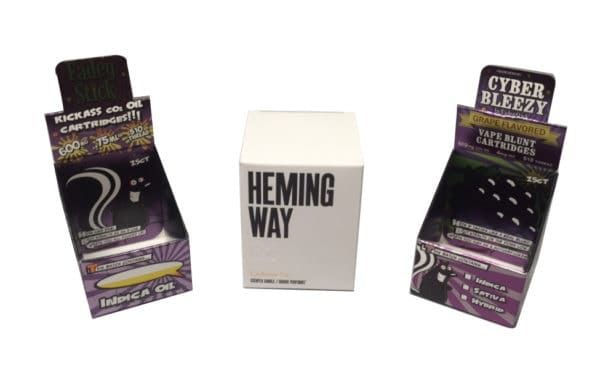 Chipboard is a rigid paperboard product. It is made from a slurry of hot water and recycled paper that has been pressed into different thicknesses. This process gives the materials its signature fine, clean finish. This material is typically used for gift and product boxes because of the smooth surface and pressed edges.
Other uses for chipboard include:
Product display cases
Point of sale displays
Signage
Product sleeves
What Is Corrugated Cardboard?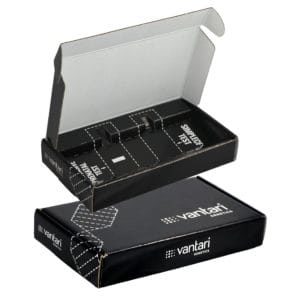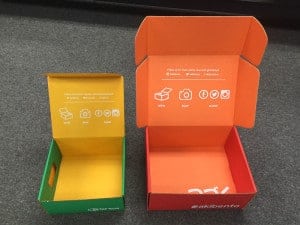 Cardboard is an environmentally friendly, lightweight material that can support a lot of weight. This material has a fluting layer of card material sandwiched between a top and bottom layer of linerboard. This fluting adds strength and a degree of cushioning to protect the contents and the user's hands.
While the material is thicker than chipboard, it can be folded and cut into different shapes, especially during storage and transportation. It can also be stacked without excessive wear.
Cost Comparisons
Square inch for square inch, chipboard is less expensive to manufacture and transport. Since corrugated cardboard is thicker and heavier, it adds to the cost of shipping between all the different points on the supply chain journey.
However, a lot of different factors decide the cost of each type of material. Corrugated cardboard comes in various weights and thicknesses, and they're categorized into classes based on how much fluting they have per square foot. Chipboard also comes in a range of thickness options; however, this impacts the cost of the product. Unlike many other paper-based products, chipboard is measured based on thickness. A "20 point chipboard," for example, is 0.020 inches thick.

Our Chipboard & Corrugated Cardboard Boxes Capabilities
Both materials can provide superior shipping and display solutions when sourced through the right supplier. Bling Bling Packaging prides itself on providing high-quality corrugated cardboard and chipboard products that can be customized to meet every customer's needs.
Chipboard retail displays and product packaging accessories can bring more shoppers into the store with sharp designs and vivid coloring. You can order customized chipboard boxes with prints that have up to six colors. The paper top layer can also be coated with AQ, satin, and UV-resistant finishes that help displays last in the sunlight.
Bling Bling Packaging's other chipboard and corrugated cardboard capabilities include:
Different types of paper in standard thicknesses from 10pt to 24pt. Two of the most popular paper varieties of packaging prints are SBS and CCNB paper. SBS, or Solid Bleached Sulfate, paper provides a reliable moisture barrier for saturated prints, as well as liquid or food packaging. CCNB, or Clay Coated News Back, paper is glossy and can be easily shaped.
Eye-catching finishes.
Custom packaging styles and shapes.
Our corrugated cardboard materials are also a great fit for every step along the supply chain. Bling Bling Packaging carries the following types of corrugated cardboard:
B flute
C flute
E flute
F flute
Just like with your chipboard packaging and displays, custom corrugated cardboard products can be customized to fit your marketing campaign. The material can hold custom images with a wide array of color possibilities, protective coatings, and embossed finishes. We also offer silver- and gold-foil stamping so your displays and packaging pop.
Contact Us for the Custom Boxes You Need
Both chipboard and corrugated cardboard containers can ship, hold, and display your company's products to perfection. Each material comes with distinct strengths and can be customized to best fit your needs. Contact Bling Bling Packaging today to receive a quote for your custom project within 48 hours.